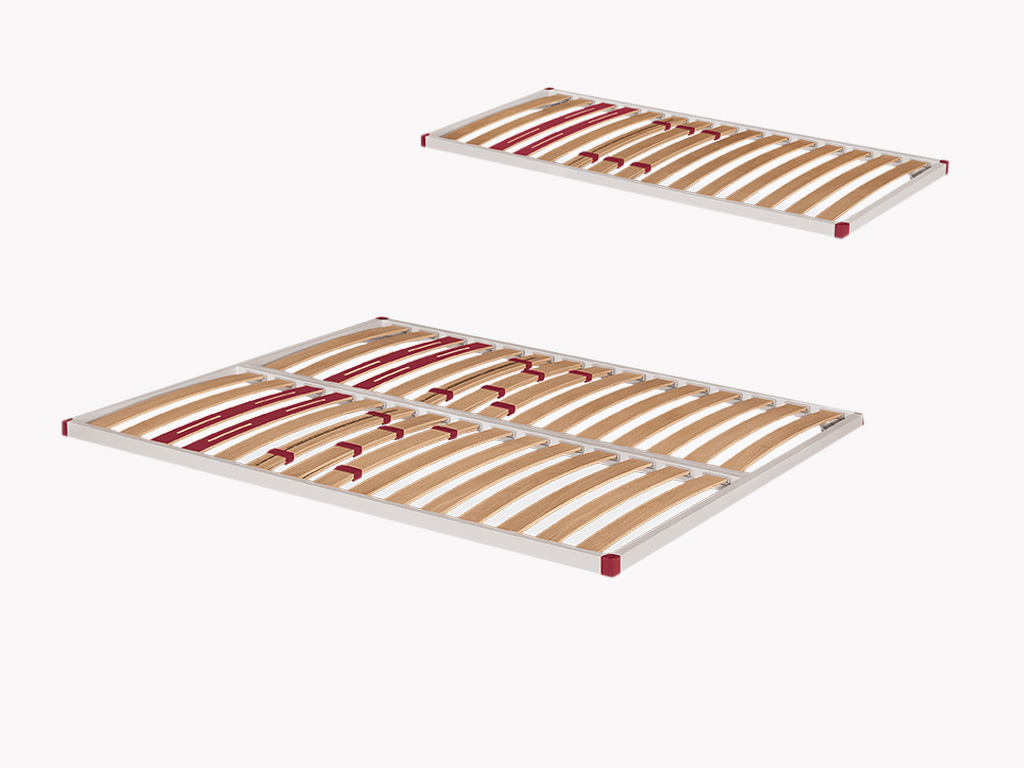 Thanks to the close spaces between the slats, becomes an ideal support for all "soft" matresses.
The slats provided withrigidity regulation, optimize the personalization of each single sleeping surface, through their higher elasticity.
Single slat system with 68 mm slats inserted into the frame.
Stifness sliders for the lumbar region.
Available sizes (cm): 90x200 / 120x200 / 140x200 / 153x203 / 160x200 / 180x200 / 193x203.